Photos and Images
Photos can be managed in four areas:
1.
Listing Thumbnail
2.
Rotating Slideshow
3.
Galleries
4.
Web Pages
---
Photo Thumbnail

The photo thumbnail is the photo used on your listing and on the brochure. The photo thumbnail optimal size is a minimum of: 1000 pixels wide x 780 pixels high.
Uploading Photos outside of that aspect ratio will be cropped to center (
see next topic
).
Template Files are below:
---
Photo Slideshow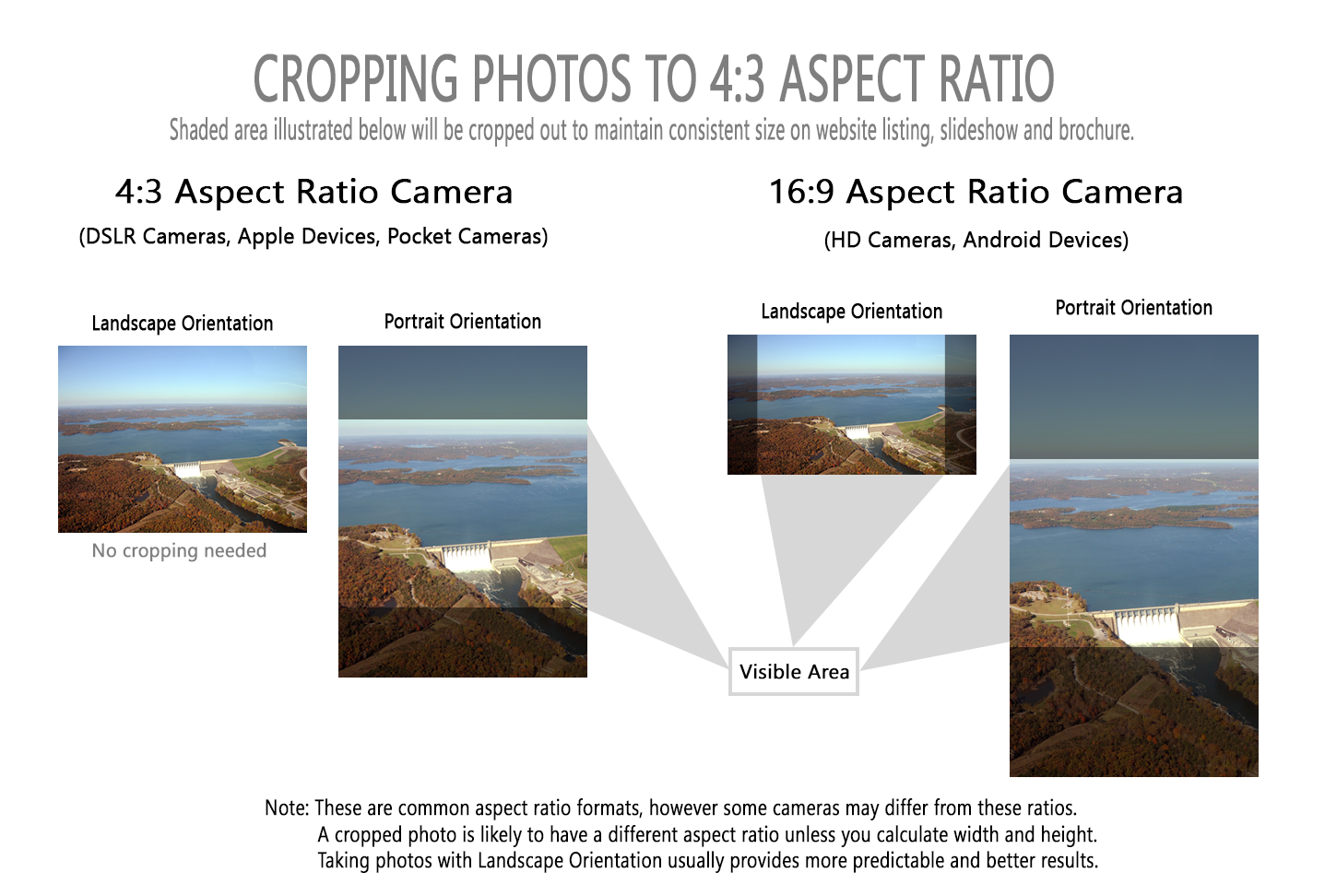 ---
Galleries
---
Web Pages