Reservation Calender
1) Click the "Reservation Calendar" link from the rental edit page.

2) Click the number of the date you want to start the reservation check-in.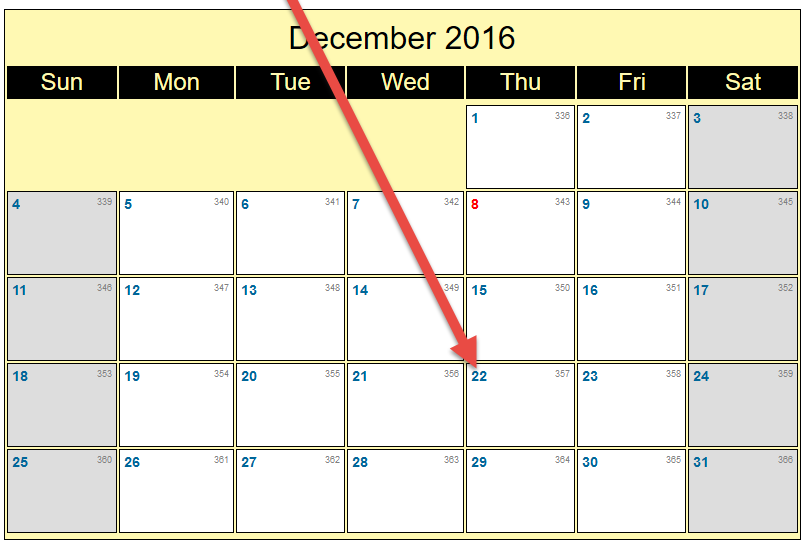 3) Change the check-out date to the date the customer will be leaving. You can also enter notes for this reservation. Then click "Create".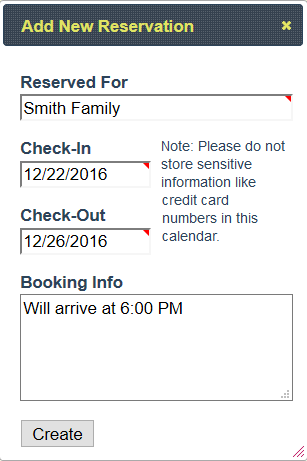 4) You'll see the reserved dates populated with the "Reserved For" text. Only the nights days with nights of occupancy will be shown (not check-out day).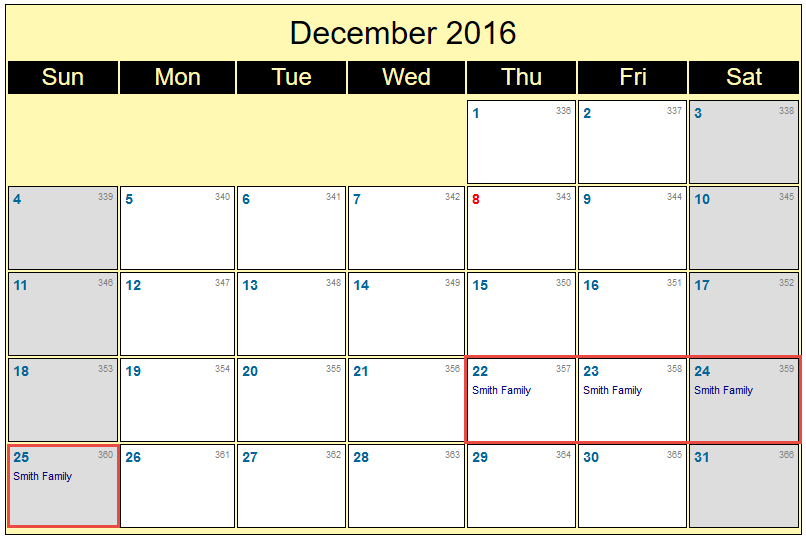 5) To the public only the days will be shaded as booked. Check-out day will remain clear for additional bookings that day. If you need extra day(s) for cleaning time, you can create a new reservation.